Connolly, Trillo & Yates: Trusted Legal Work for Nelson & the Kootenays
Connolly, Trillo & Yates, Barristers, Solicitors & Notaries Public are dedicated to our community in Nelson. We treasure our scenic location in the Selkirk Mountains and enjoy The Queen City's rich heritage as a colorful silver town.
Experienced and Affordable
It is our goal at Connolly, Trillo & Yates to contribute to the community by providing experienced and affordable legal services. When you retain one of our lawyers, you'll gain all the peace of mind expert legal guidance can offer.
Visit our Practice Areas page and take note of the diversity of legal services we offer. At Connolly, Trillo & Yates, we're ready to ensure that your rights under the law are fully protected. Contact us today!
Janet Connolly, HBBA
I grew up on Long Island, outside of New York City, in a family of six.  Following high school, I attended Duke University, where I obtained an undergraduate degree in History, followed by three years at Northwestern School of Law at Lewis & Clark College in Portland, OR.
I graduated from law school in 1994, and practiced for eight years in Criminal Defense and Juvenile Law in Portland, Oregon, with the largest indigent defense provider in Oregon.
In 2003 my husband and I moved to Nelson, BC.  After taking some time off to have a family of our own, I embarked on getting qualified to practice law here in BC.  I soon met all the requirements to become a lawyer in Canada and was called to the bar in BC in 2011.
My practice in BC includes Family Law, Child Protection work and Criminal Defence.  I have recently become a Family Law Mediator. In my role as lawyer and/or mediator I strive to assist clients and their families in finding fair and peaceful resolutions as they negotiate the tough transitions and challenges in their lives.  In my criminal law practice I work hard to achieve the best possible outcome for clients.
I am committed to serving our community and believe access to justice is of paramount importance. I proudly do work for Legal Aid BC, and I currently act as the Supervising Lawyer for the Advocacy Center in Nelson.
I enjoy spending time with my family and friends in the beautiful environment of the Kootenays, hiking, biking, skiing and yoga are enduring interests of mine.
Troy Trillo, HBBA, Juris Doctor
Troy's practice is focused primarily on solicitor's work, including Wills and Estates, Corporate & Commercial, and Real Estate law, but he also has an active foreclosure practice. Originally from Toronto, Troy graduated from Wilfrid Laurier University in Ontario in 1994 with an Honors Bachelor of Business Administration degree.  In 1999, Troy received his Juris Doctor from the Faculty of Law at UBC, and articled at Suffredine, Gartner in Nelson, BC.  Troy has continuously worked in Nelson since his call to the Bar in 2000.
Troy is active in the community, having been involved with numerous boards and organizations within the area, including coaching the Whitewater Ski Team, serving as a board member of the Osprey Foundation, writing grant applications for the Nelson Nordic Ski Club, volunteering on trail days with the Nelson Cycling Club, as well as various public speaking engagements on the topic of Wills and Estates. When not working, Troy can usually be found skiing with his wife Liz, or on the mountain bike trails once the ski hill closes with Ruby and Stella.
Matthew Yates, LLB, BCom
Matthew Yates graduated with degrees in Law and Commerce from the University of Queensland in Brisbane in 2008. He practised as a lawyer in Australia primarily in personal injury law at Maurice Blackburn Lawyers before moving to Canada in 2011. Matt was called to the British Columbia bar in 2013 and now practises in civil litigation including family law, employment law and estate disputes.
Matt joined the firm in 2015 and is happy to call Nelson home with his Kootenay-born wife, Chelsey. He sits on the board of directors for Nelson Touchstones Museum and Gallery and is also a member of the Kootenay Bar Association. Matt has engaged in a number of community speaking engagements on the topic of employment law. He spends his free time cross-country skiing, camping, barbecuing and hanging with his wife and children.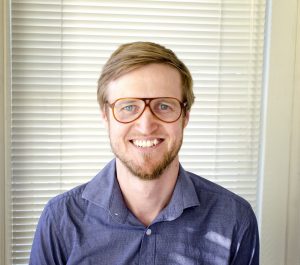 Photo credit: Kevin Underwood